Getting Owned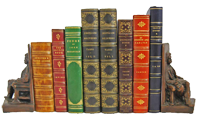 I some­times feel like our tech­nol­ogy can own us. The stan­dard line is that you bought an iPhone to sim­plify your life. But after a while with the sync­ing, down­load­ing apps, down­load­ing updates, down­load­ing updated apps, down­load­ing email, down­load­ing tweets, down­load­ing news feeds, sync­ing, reset­ting, pol­ish­ing that we do, the device ends up own­ing us instead of the other way around.
As much as the device has saved us in terms of time it has added in mind­less clutter.
That's why I've stopped down­load­ing apps for my phone. There is sim­ply too much stuff, and I find myself con­stantly fid­dling with set­tings instead of sim­ply using the damn thing.
It's also why I don't use a case. The iPhone is a breath-takingingly beau­ti­ful device, but bot­tom line a phone is a tool, not a jewel. The first gen­er­a­tion iPhone is incred­i­bly durable, and in my opin­ion the scuffs and scratches enhance the char­ac­ter of the device.
I want a device that looks time­less in the way of a watch or a wal­let. Some­thing with mate­r­ial that ages well, doesn't require a lot of main­te­nance, and accu­mu­lates char­ac­ter with age.
Instead of work­ing for them, make them work for you.