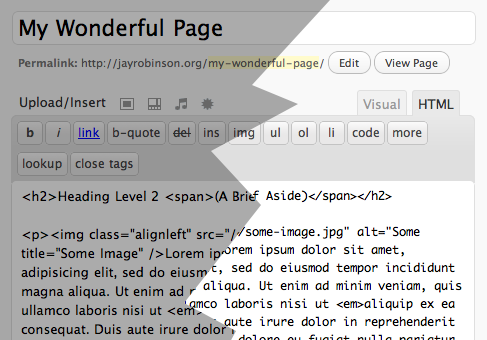 I've created a WordPress plugin to fix an issue I have with the WordPress Dashboard: the HTML editor is not a monospaced font. I don't like reading code in 13px Lucida Grande, so I wrote a plugin to add a stylesheet with 12px Monaco.
As with all WordPress Plugins, it is available with an open GNU General Public License, so you are free to modify and distribute as you see fit.
I may add more in the future. More info on the plugin page.
Short URL: http://jwr.cc/x/1h